Voices Democracy Essay Contest 2010
Waukon High School junior Sean Liddiard will be among the high school youth from across this nation representing the future of the nation by looking at its past when he travels to Washington, D.C. in early March to compete at the national level of the Voice of Democracy Patriotic Audio Essay Competition sponsored by the Veterans of Foreign Wars (VFW) and its Auxiliary. Liddiard, the son of Dan and Kelly Liddiard of Waterville, had his Voice of Democracy essay emerge through the ranks of local, district and state levels of competition to be one of 53 entries nationwide selected as national finalists in the essay contest.
Writing under this year's theme of "American History: Our Hope for the Future," Liddiard's essay (printed at right) was selected as the runner-up essay in the local VFW/Auxiliary competition, advancing to the District 9 level and then on to the State of Iowa level as the District 9 winner. His further selection as the State of Iowa winner at a January 20 event held in Des Moines now advances him to the National Finals competition in Washington, D.C. March 3-7 as one of 53  guests of the VFW National Organization.
The Voice of Democracy essay competition is open to students who are high school freshmen through seniors by the October 31 deadline. They can be enrolled in a public, private or parochial high school or home study program in the United States, its territories and possessions, or in an overseas U.S. military/civilian dependent school.
The essay competition consists of students recording their original three- to five-minute essay on an audio CD or a flash drive and submitting it through their local VFW Post. The essays are judged on originality, content and delivery. This year's competition involved more than 37,000 students nationwide.
Finishing as the competition runner-up at the local level, Liddiard was awarded a prize of $80, advancing to the District 9 level along with fellow Waukon High School junior Brigid Berns and her essay judged as the local winner. Judges at that District 9 level selected Liddiard's essay as the district winner, awarding him a $100 prize and advancing him to the State of Iowa - or Department - level, where his essay was also selected as the first-place winner and he was awarded a prize of a $1,000 scholarship.
In addition to his monetary prize winnings as the State of Iowa winner, Liddiard will receive an all-expense-paid trip to Washington, D.C. for the National Finals, getting a chance to compete for the $30,000 top scholarship prize awarded to the nation's first-place essay, with a total of $154,000 in scholarship winnings available for distribution to the National Finals essayists. His winning ways have also earned him a trip in June to Valley Forge.
Although Liddiard is the first Waukon High School student to be selected as a State of Iowa winner and National Finalist since the Voice of Democracy essay competition recently became part of a class curriculum under the direction of English teacher Louise Wild, he is not the first Waukon High School student selected to be a National Finalist. John Bartling, a 2010 graduate of Waukon High School and the son of Tom and Julie Bartling of Waterville, was also selected as a State of Iowa winner and National Finals participant in the Voice of Democracy essay contest during his senior year at Waukon High School eight years ago.

American History: Our Hope for the Future
by Sean Liddiard, Waukon High School Junior
I, as a student taking U.S. History have learned much about the history of the United States of America from the beginning, to where we are now. Our founding fathers were not going to tolerate the tyrannical rule of Britain. This was the first sign of what is known by all of Americans as patriotism. They knew that we could be free and we could all have a say in what the government did. For this reason, they fought, gave their lives, and came together as one country for the first time. We as American citizens must embody everything they fought and stood for. We must show that we are not just a group of people, we are one unit, a puzzle without a single missing piece, and you and all other people in America are a piece of that puzzle.
America is not just the people that live in it, it is also the people that fight for it, risk and lay down their lives every day to protect and defend everything that we believe and stand for as American people. These are the people who have shown the purist patriotism since the very beginning, these people are our soldiers. Starting with all who fought in the Revolutionary War, and they didn't stop there. We have fought and been a part of many wars, some worse than others, but none less important from the last. We as a country even had our low points, such as the Civil War. As they say, "what doesn't kill you makes you stronger." We came out of the Civil War improving our country. We industrialized, built railroads, and made many new jobs. Our country became more diverse and more accepting of others.  We have come a long way from where we started.
We have not only improved how our country runs, but we have also advanced. If Albert Einstein and the Wright Brothers and so many others could see how much their inventions affected how we live our lives today, they would be amazed. We now have drones that can fight for our country, lowering the death toll of our soldiers. We can talk to someone, and see them all the way across the world. We can go into space and learn more about the unknown. We have advanced far beyond what our ancestors ever would have imagined. If you went back in time  to before electricity and told someone that one day he'd be able to talk to someone; even a mile away without leaving his house, he'd have laughed at you and called you insane. That illustrates how far we have come. But I feel it doesn't come close to how far we will go.
My true hopes and expectations for our future are that we will create and advance. Produce new things that couldn't even be imagined by you or me. That maybe we will reach the edges of our universe, see things that you would never think of, find new life, new planets, and even start new colonies on those new planets. I also hope that our country can realize that we must not stand against each other, but alongside each other. We must work together to achieve the greatness that we truly can reach. The superior level that I truly think we will reach, as one nation, indivisible, with liberty and justice for all.

"Does America Still Have Heroes?" If you've got an answer to that question, it could win you $30,000 in scholarship money.
The Veterans of Foreign Wars of the United States is asking high school students all across the country to submit an audio tape of their answer on heroes in America. An applicant from each state will be selected for an all-expense-paid trip to Washington D.C. where they will compete for the grand prize of a $30,000 scholarship.
Amount: $30,000
Deadline: November 1, 2009
Age: High school grades 9 – 12 through the 2009-2010 school year.
Sponsored by: Veterans of Foreign Wars of the United States
How to enter: www.vfw.org/index.cfm?fa=cmty.leveld&did=150
Need Money to Pay for College?
Every semester, Fastweb helps thousands of students pay for school by matching them to scholarships, grants, and internships, for which they actually qualify. You'll find high value scholarships like VIP Voice's $5,000 Scholarship, and easy to enter scholarships like Niche $2,000 No Essay Scholarship, and internships with companies like Apple, Google, Dreamworks, and even NASA!
Join today to get matched to scholarships or internships for you!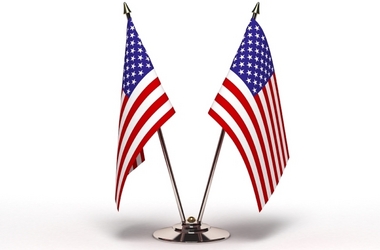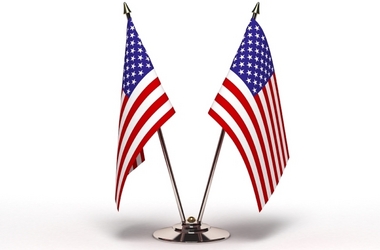 ---